Calvary's Gift
Calvary's Gift
Calvary's Gift is a unique, upscale thrift store which benefits our Calvary families. Calvary's Gift sells donated items and is manned entirely by volunteers donating over 200 hours of their time every week. The Gift has donated $1 million to Calvary to-date, to help offset tuition and providing tuition assistance for our students. God blesses this venture in so many ways. Please consider donating items, volunteering, or sharing our mission with friends and family and including the Gift in your prayers. Calvary's Gift accepts donations during operating hours or by appointment at 722 Jefferson Street. Our operating hours are Wednesday through Saturday, 9:00-1:00. If you have questions, please feel free to contact the store at 573-659-8176.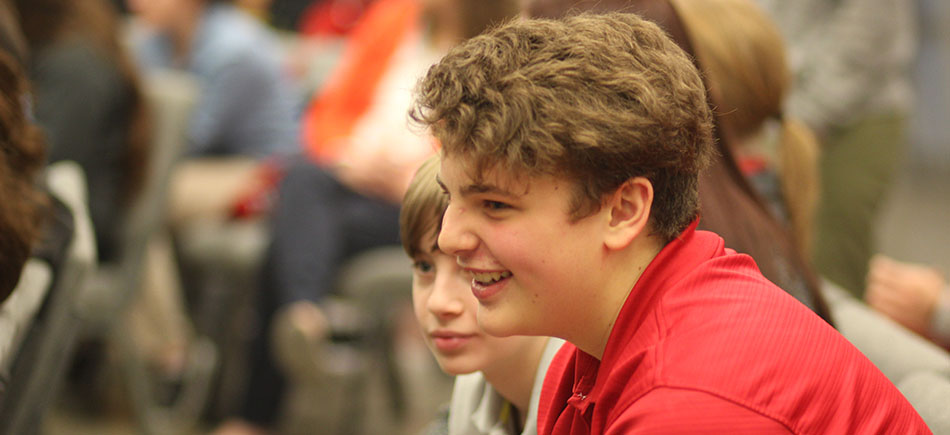 Everyday Ways of Support
Everyday Ways of Support
Shop through AmazonSmile and you'll find the same low prices, vast selection and easy shopping experience as Amazon.com with the bonus that Amazon will donate a portion of the purchase price to Calvary Lutheran.
Gerbes is committed to helping our school grow and prosper. Gerbes Community Rewards makes support Calvary Lutheran easy…all you have to do is shop at Gerbes and swipe your Plus Shopper's Card!
Volunteer or Donate
Volunteer or Donate
Many of us have wonderful talents and abilities that we want to share. Feel free to ask how you can contribute with your time and efforts by calling the office at (573) 638-0228.
The quickest and easiest way to help support the ministry of Calvary Lutheran High School is via a direct financial contribution.  We accept credit card, debit card, or you may pay via your PayPal account.  *Note: In order to receive a receipt for your tax deductible contribution, please select the box to share your mailing address with us.
Wish List
Wish List
Calvary Lutheran High School is blessed by some many wonderful people. As our enrollment grows, the items on our Wish List change as well. We are grateful that so many generous people frequently ask about our most current Wish List, so we've put it online for ease of access. As the list is updated, we will post it here on our website for those looking to bless the students at Calvary Lutheran High School.
The gift of remembering Calvary in prayer is also greatly appreciated. Thank you for your interest and support of our students and faculty.
Planned Giving
Planned Giving
At our baptism, we were re-created in God's image. As God is a generous God, we are to be generous people. But where does one get started? By completing a Lifetime Plan for Giving, assisted in the process by a trained gift planning counselor with the LCMS Foundation. Having a completed gift plan gives you peace of mind knowing that your wishes for responsibly passing on the gifts God has entrusted to you are fulfilled. If you are interested in designating a gift to Calvary Lutheran please follow the link below.
Investments
Investments
Once you reach age 70 ½, you are required to withdraw a minimum distribution from Retirement Plans and IRA's. By donating your RMD to Calvary Lutheran High School, your withdrawals can be received tax-free and will not be included in your taxable income. Talk to your investment or retirement advisor today about your RMD benefiting Calvary Lutheran High School.
Individuals can gift stock directly to Calvary Lutheran and potentially minimize tax consequences from capital gains. Talk to your tax advisor today about your stock benefiting Calvary Lutheran High School.
Golf Tournament
Golf Tournament
Calvary's golf tournament has been a great blessing generating over $220,000 since it was started in 2004. Funds from this tournament are used exclusively to assist Calvary families with student tuition assistance. Last year's financial need totaled over $130,000, and assisted 52 families. It was a blessing that the tournament raised $20,000 to help toward meeting this need. You can see the importance of Calvary's Golf Tournament. There are two ways you can support this wonderful event. One is by forming a team and playing in the tournament, or becoming a tournament sponsor. Contact us if you would like to be a part of this fun event.
Crimson & Silver Dinner Auction
Crimson & Silver Dinner Auction
Crimson & Silver Dinner Auction is our annual event including dinner, live and silent auctions and other fundraising opportunities all benefiting Calvary Lutheran High School. This event draws generations of Calvary supporters and community sponsors for a night of fun, fellowship and "fund-raising."  Funds from Crimson & Silver Dinner Auction benefit our student tuition assistance program to help make a Christian education accessible for all.  Please join us for a wonderful evening to support Calvary Lutheran's mission of "Building Christian Leaders!"  Contact us today!